Having a website is one thing, driving traffic to your website is another essential factor that should be considered for all businesses.
Website traffic helps you to see how well your marketing is working, gather insight about your audience to make better decisions on how to improve your brand. It also helps you to boost search engine credibility, help you generate more leads and increase conversion rate.
There are several ways to drive traffic to your website and here are some effective ways.
1. Check Your Baseline
To start growing your website traffic, it is essential that you check your baseline, i.e, know your current traffic statistics. This will help you know if every other step you take to increase your website traffic is yielding a result.
There is a way I know you can do this. You need to set up your google analytics. If you'd rather not use Google Analytics, two good alternatives are:
Here are some of the most important metrics you should note:
Unique visitors (Users)
Bounce rate
Average time on site (Avg. Session Duration)
Pageviews
Pages per visit (Pages/Session)
Traffic sources (direct, search, and referral), etc.
2. Search Engine Optimization
On-page search engine optimization (SEO) is very essential in making your website visible to users and potential users. SEO is defined as the process of getting traffic from the "free," "organic," "editorial" or "natural" search results on search engines. Naturally, when people search, they go with the first – tenth result- the first especially has an added advantage. SEO helps entrepreneurs with delivering their spot to top rank internet searchers. It helps you attract and connect with a large number of the customer as well as reaching mobile users. It's important to ensure that your site and content are as relevant as possible to those seeking your products or services. This would involve research on keywords that your potential customers will search to help them find you in time, also create valuable content and craft captivating meta tag descriptions.
Optimizing your local search presence can have enormous benefits for your business. It will boost sales, increase your visibility (both online and offline) and help you connect with customers, increase local visibility and easier KPI tracking, as well as help you achieve better conversion rates. Latest Google statistics tell us that about 20% of search queries are related to location.
SEO has become highly competitive and it's no longer enough to post consistently, you need to really nail your SEO, do a continuous campaign, check for meta tags, etc, to get (and stay) ahead of the competition.
Recent research also shows that SEO strategy has changed over time and this change is caused by Google's Hummingbird algorithm.
By this, it means instead of just looking at keywords, Google now understands topics and this affects 90% of users searches.
Hence, for Google to understand your content's topic, you need to make use of what is known as LSI Keywords. through your LSIgraphs. These are words and phrases related to your target keyword. For example, let's say you just wrote a post on Event Planning, your LSI keywords would be words and phrases like:
current events today
local events in your area
event planning to-do list
how to start an event planning business
events near me this weekend
top news events of 2018
business current events
event planning checklist pdf
interesting articles on Events
By doing this, you make it easy for Google to recognize what exactly your content is based on, in this instance, it is based on "Events".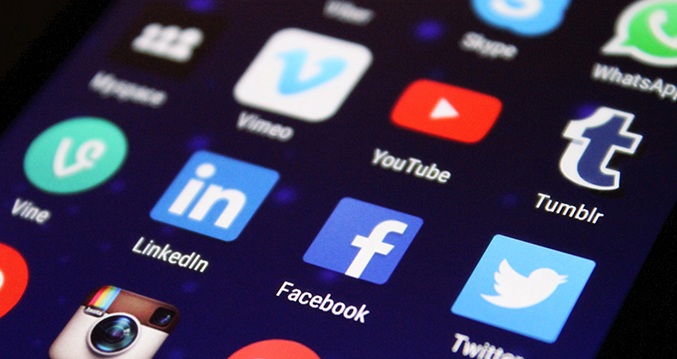 3. Social Media Platforms
Social media can be a useful tool for businesses, as they help in engaging with your audience and boosting website traffic. Also, it helps in customer interaction, brand reputation and it is cost-effective. Managing your social media is hard work but when consistently done, the reward is overwhelming. However, it also has its disadvantages, including the resources required and negative feedback. Considering these pros and cons can help you decide the best approach to social media for your business. Social media is one of the most effective ways to get people to see the stuff you are made of. You are also at an added advantage of tapping into the personal networks of your existing fans.
The icing on the cake to using social media is making use of effective hashtags. This has recently been discovered as the best tool to get lots of people to see your post. Smart use of hashtags enables you to precisely target your ideal customer and expand your reach beyond your existing audience. Other ways to get more shares on your post. is to use the 'click-to-tweet' button.
Another way to increase your traffic is to share videos on LinkedIn. Recent research has shown that LinkedIn growing FAST. The number of people sharing stuff on LinkedIn has increased significantly in recent time. That being said, but how can this be done? One major way that has been discovered is to post video content, especially personal stories that will inspire your viewers. Your subject must also be catchy and your content must be on point across all your social media platforms. They must be engaging, your words must be organized, use shorter paragraphs and bucket brigades, like Wait, Here's the deal, For example, In fact, That said, etc.
Also, ensure that pictures drive down your point and are catchy enough for the eyes. Eye-catching photos can do wonders for your traffic. They make your posts are more appealing and so readers tend to stay on your site longer. Researchers have found that images on Facebook constituted 93% of the most engaging posts, compared with all other status updates. When you combine your title with an engaging image, you give it the best opportunity to generate traffic and clicks.
Another essential thing to note is to post during peak hours. You need to understand that it isn't enough to just post content to social media whenever you feel like, there are special hours to post according to Hubspot. Some times are better than others. Although you may not be able to get adequate timing, with the help of this link above, you get more tips on how to go about this.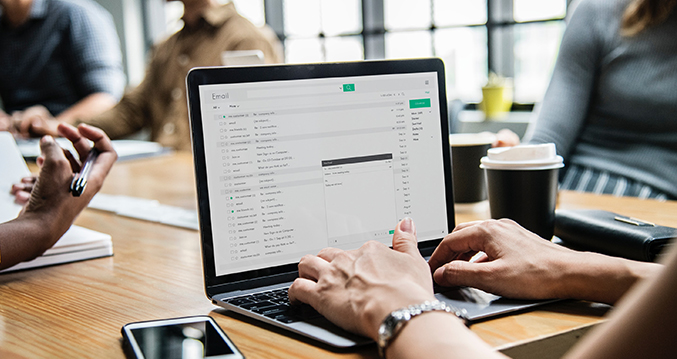 4. Email Marketing
Email marketing is a highly effective channel for driving traffic to your website. It is advised that you generate your email lists from your website or already established client database. This is because it has been proven over time that organic emails work best and produces a good result. Building a sequence that nurtures new sign-ups and develops a relationship is now an essential part of email marketing.
Once set up, email marketing is one effective way to establish brand loyalty, thought leadership and serve as a means of free advertisement to your leads. Sending out regular newsletters and promoting offers through email is a great way to stay in touch with your customers and can also help to get traffic to your website. Some of its objectives are top-of-mind awareness, traffic to website and sales strategy.
This can be achieved through:
1. Custom-made email newsletters to customers
2. Featuring selected products and categories in each newsletter
3. Addition of blog posts to newsletters for improved open and click-through rates.
Just make sure that you are very strategic about the number of times you send emails, else, your customers will either disengage with, delete, or unsubscribe from your emails.
Also, put careful thought into your email subject lines. These heavily influence whether or not a user opens your email. If your emails never get opened, they can't supply traffic to your site!

5. Engage in Guest Post
Many have come to the conclusion that Guest Posts are ineffective, however, if strategically managed, it is one of the best ways to help generate traffic to your site. This is because they are likely to share the post with their large audience. It can also help to add more variety to your content and show your visitors that you are active in your field. Essential of all is to blog on sites that are relevant to your audience so that you generate high-quality traffic. Identify complementary businesses in your area whose audience is relevant to your business. See if you can contribute a post to their blog with a link back to your website. Make sure your content is relevant and useful to their audience so that it's more of an even exchange.
Guest Posts entices new visitors over to your website. It will be nicer if you also allow other writers to blog on your site as well. You should, however, not limit yourself to only written posts but make use of other forms like Instagram takeovers and YouTube guest appearances. Also, include "helpful resource" sections throughout your guest post. Adding your content as one of the helpful resources is also an added advantage to this.
Conclusion
Having read through these 5 steps, you will agree with me that these are very essential to helping your business grow and make your brand known. Also ensuring you are creating contents that appeal to Influencers. The reality is if you want influential people to share your content, your content has to be appealing. By continuously doing these, you are positioning yourself as a trusted authority in your field.